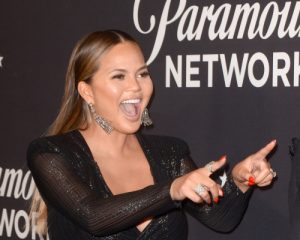 Model and personality Chrissy Teigen is a sharer. She isn't shy about letting her fans know every intimate detail of her life – including when she loses her teeth. Recently, Teigen admitted that she lost four caps when she bit into a Fruit Roll-Up. If you aren't careful about what you eat and how you care for your teeth, your porcelain crowns could be in danger too.
The Wrong Foods Can Damage Your Dental Work
Most celebrities have undergone smile makeovers. They want their teeth to look flawless for their films and photos and social media presence and the right procedures and practiced hand of a NYC cosmetic dentist can get them there. However, it's still important to follow the rules of caring for your teeth – and that includes avoiding foods that could damage or destroy your dental work.
Certainly, Teigen had no intentions of pulling out her caps, but that Fruit Roll-Up had different ideas. Any sticky, chewy foods can threaten your teeth – both natural teeth and restorations or upgrades. If you aren't careful about what you bite into and how, you can damage your enamel, pull out a filling, or lose a crown.
Safeguard Your Natural Teeth Too
Whether your teeth are sporting cosmetic dentistry or restorative dentistry or nothing at all, they can be easily damaged if you don't care for your smile properly. Attempt the wrong thing, and you could threaten the health and strength of your smile.
This means nixing bad habits like chewing on ice, opening packages with your teeth, or biting down on hard candy. Any actions like this can break, crack, or chip a tooth in an instant. Teeth are incredibly strong, and if their force moves in the wrong direction or on the wrong thing, disaster can strike.
Understanding Cosmetic Dentistry
Teigen told talk show host Ellen DeGeneres, "You honestly have no idea how important your teeth are until they're gone." She revealed that the four caps she lost were in all four corners of her mouth and she was having trouble eating solids. Her diet, until the teeth are fixed, will consist of mashed potatoes and soup.
Porcelain crowns are a unique smile makeover treatment in that they are both restorative and cosmetic in their abilities. If a tooth is damaged, infected, or otherwise compromised, a customized porcelain crown will cover it up and make the tooth blend into the rest of your smile. If the tooth is unsightly because it is stained, discolored, or misshapen, a crown will make it look natural and normal.
Once your crowns are in place, taking care of them is easy. You brush and floss just like normal, and you see your dentist every six months for a dental exam and teeth cleaning. It's easy – caps are just like regular teeth. But it's also important – as Teigen learned the hard way – to thoughtfully consider every food item you put into your mouth.
Those dental exams are especially important because, if there is something wrong with an existing crown or other dental work, your Manhattan cosmetic dentist will notice it during your visits. Dealing with an oral health complication before it becomes a really big problem is your best move.
Worried about your teeth? Have a cosmetic dentistry emergency? Interested in porcelain crowns? Contact Dr. Michael J. Wei today to schedule an appointment.