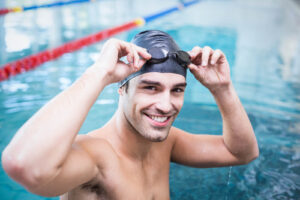 When you have one or two teeth that aren't so pretty and interrupt the beauty of your smile, it can make you feel self-conscious and reluctant to speak up or smile for photos. You may think your only option for repairing this unsightliness is porcelain veneers, but there is one versatile cosmetic dentistry and restorative dentistry solution that can get the job done quickly and effectively – a porcelain crown.
Fix Cosmetic Problems with a Porcelain Crown
Porcelain crowns are customized in size, shape, and color – they are designed to blend in with the rest of your teeth. Here are just some of the cosmetic problems that can be repaired by a porcelain crown:
Short tooth: Some teeth don't erupt fully, which can make your smile look juvenile and make those tiny teeth stand out in the wrong way. A crown gives a tooth its full shape so it matches the rest of your teeth.
Stained or discolored tooth: Some stained or discolored teeth cannot be whitened with a professional teeth-whitening treatment, particularly those with antibiotic stains. You're not out of luck though. Covering the problematic tooth with a customized crown completes your smile so its white, bright, and flawless.
Oddly shaped tooth: A jagged tooth or one that is damaged and left oddly shaped is difficult to hide. With a crown capping that tooth, all its imperfections are concealed and the tooth is turned into the proper form.
Porcelain Crowns as a Restorative Dentistry Solution
Porcelain crowns are well-known for restoring damaged teeth, especially in the following circumstances:
Damaged dental work: A broken or cracked filling needs to be repaired right away. In many cases, though, another filling isn't the answer because the tooth is weak from earlier decay and a now disintegrating filling. A porcelain crown covers everything up to protect further breakage and infection.
Weak tooth: If you regularly suffer from broken or damaged teeth, if you have disintegrating dental work, if you simply have a weak tooth, the best way to reinforce it is with a customized dental crown. This carefully crafted restoration shields the tooth so it works properly and protects it from further deterioration.
Crooked tooth: A crooked tooth could be considered both in need of cosmetic and restorative repair. Regardless, one thing is for certain – you don't have to get braces because of one tooth to get a straight smile. A dental crown can cover up the flaw and make that tooth blend in seamlessly with its neighbors, in alignment.
Talk to Your NYC Dentist About Porcelain Crowns
There is always a way to fix a problem tooth, and it doesn't always have to be the most costly or invasive way either. Porcelain crowns are a strong, durable, long-lasting solution that cover up problems, both cosmetic and functional, and give you a tooth that blends in with the rest of your smile and looks natural.
If you have ongoing dental issues or you're unhappy with the appearance of a few teeth, schedule a consultation with Dr. Michael J. Wei in NYC to talk about possible smile makeover options, or submit an online Smile Virtual request. Your perfect smile is just around the corner.