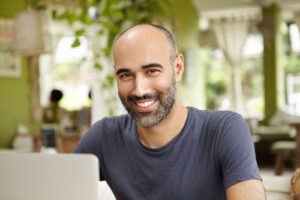 The term full mouth reconstruction sounds daunting, but this comprehensive dental care is a lifesaver for the patients who undergo the treatment. Not only does a broken-down, worn-out smile become whole again, it looks better too, making you feel confident and attractive.
1. What is full mouth reconstruction?
The purpose of full mouth reconstruction is to rebuild damaged teeth, restore missing teeth, and beautify a person's smile. Multiple restorative dentistry, cosmetic dentistry, and neuromuscular procedures are carried out to improve form, function, appearance, and oral health.
2. What procedures are included in full mouth reconstruction?
Not everyone has the same oral health problems, so every patient who needs dental restorations has a unique list of procedures itemized for their full mouth reconstruction. Some of the most common restorative dentistry and cosmetic dentistry solutions include the following:
Dental implants
Porcelain crowns
Porcelain veneers
Gum disease treatment
Dental bridges
Root canal therapy
Tooth-colored fillings
Teeth whitening
Tooth extractions
3. How long does full mouth restoration take?
The length of a person's dental restorations will vary depending on the condition of their mouth and the procedures they opt to undergo. For example, if a patient gets dental implants, they must wait several months for the surgical area to heal before that repair can be completed. On the other hand, dental crowns usually take only two visits over the course of a few weeks, but if you're getting multiple crowns, this timeline will expand. On average, someone with worn-out teeth can spend as much as a year completing all the restorative dentistry necessary to repair their smile.
4. How do I know if I qualify for full mouth reconstruction?
If your teeth are breaking down and you're dealing with plenty of discomfort and pain including broken teeth, worn teeth, ill-fitting dentures, and missing teeth, there is a very good chance that you are a viable candidate for dental restorations. Your NYC dentist will conduct a dental exam and review your x-rays and oral health history to determine whether you qualify for full mouth reconstruction and what is necessary to repair your smile, eliminate your pain, and rebuild your smile.
5. How much does full mouth reconstruction cost?
There will be a different cost for every extensive dental reconstruction. Costs are affected by the number of procedures needed, materials used, and whether a patient undergoes sedation dentistry. The good news is that many dental restorations are covered by dental insurance. For those procedures that are not covered, flexible payment plans are available to make this smile makeover an affordable reality.
Get Restorative Dentistry from Your Manhattan Dentist
Ready to finally do something about your broken-down smile? Schedule a consultation with Dr. Michael J. Wei in NYC to discuss restoration and smile makeover options, or submit an online Smile Virtual request to get started.