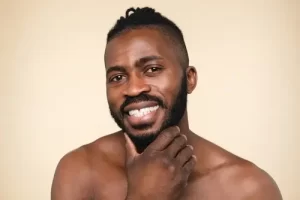 You hear people talk about needing a crown. Maybe you've registered comments about someone choosing to get a crown. Perhaps you've even seen a person point out their crown. What, though, is a NYC porcelain crown exactly and when do you need one? This reliable, attractive cosmetic dentistry treatment and restorative dentistry repair can change your smile permanently while making it stronger.
What Exactly Is a NYC Porcelain Crown?
Dental crowns replace the natural crown of a tooth. That doesn't mean the natural crown needs to be entirely replaced, but typically the tooth being treated has been compromised in some way and requires a "cap" to protect or beautify it. A porcelain crown adds structure, improves function, and adds cosmetic value to a problematic tooth.
A Truly Versatile Restoration
Porcelain crowns are one of the most versatile dental restorations available. They are used to correct teeth that have suffered damage or decay, and they are used in cosmetic dentistry to improve a marred smile. Chances are, if there's something wrong with just one tooth in your mouth, a NYC porcelain crown is a viable solution to correct it.
Cover a decayed tooth: Sometimes tooth decay is so large that a great deal of enamel must be drilled away to save the tooth and eliminate the cavity. In cases like these, there isn't enough tooth structure remaining to hold a tooth-colored filling and a porcelain crown is used instead.
Restore structure: A cracked or broken tooth is compromised and will only deteriorate further without intervention. Quite often, the strongest and most substantial repair is to use a crown.
Protect a tooth after root canal therapy: When a tooth's roots are infected and root canal therapy is necessary, the tooth must be altered to reach the inner workings of the tooth. After this procedure, a crown is placed on the treated tooth to protect it from further problems.
Conceal imperfections: If a tooth is too damaged or unsightly in any way and it's interfering with a perfect smile, a carefully customized crown can conceal everything you dislike about that part of your smile.
Hide stains and discoloration: Some teeth cannot be whitened because of the nature of the enamel or dental bonding, but if there is a discolored tooth that does not respond to professional teeth whitening, a NYC porcelain crown caps it permanently so it blends right in.
Bulk up a small or compromised tooth: A small or short tooth, or one that has been damaged in some way, sometimes needs a little bulking up so it matches the rest of your teeth and doesn't stand out for its differences. A crown makes that possible.
Get a NYC Porcelain Crown from NYC Cosmetic Dentist
A smile doesn't have to be severely compromised to warrant a crown. If you simply want to correct a tooth that has interrupted your beautiful smile because of its imperfection, a crown could be the solution. Schedule a consultation with Dr. Michael J. Wei in NYC to discuss the most appropriate smile makeover options for you or submit an online Smile Virtual request to get started.