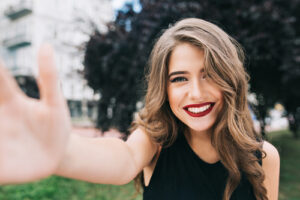 Cosmetic dentistry procedures don't need to be lengthy or complex to make a major difference in the appearance of your teeth. Porcelain crowns are of the easily overlooked but supremely powerful methods of dental revitalization and there are multiple reasons to love what they can do for your smile.
1. Whiten Discolored Teeth
Never thought you'd get that brown or yellow tooth to look like the rest of your white smile? Time to think about a porcelain crowns. This cosmetic dentistry procedure can take one tooth, transform it, and give you a smile overhaul. Covering the stains or discoloration is easy when you have a tooth that can't be whitened in any other way.
2. Fix Tooth Decay
Sometimes tooth decay becomes a large cavity that is just a little too big to repair with a tooth-colored filling. Instead, your NYC dentist may recommend a porcelain crown, which covers the tooth fully. You'll never have to worry that the filling will fail in the future.
3. Reinforce a Weak Tooth
A weak tooth is noticeable because it's the tooth that often develops cavities, is easily chipped, or has some concerning cracks. A weakened tooth – and a weakened smile – can be reinforced with a personalized dental crown that covers all the problems you have going on.
4. Fill Gaps or Spaces
Extra space in a smile isn't always desirable. Some people are happy to embrace teeth gaps while others want them filled up completely. Dental crowns are customized to a person's mouth. Whatever space you have, a crown is built to the size that's needed so it can be bonded in place and transform a tooth while filling up unwanted space.
5. Stand in for a Large Filling
If you already have a large filling that takes up the majority of a tooth, it can be compromised by pressure when you bite down or grind your teeth. In cases like this, the filling may crack, fall out, or suffer other damage. The repair isn't another filling but a porcelain crown that covers the break.
6. Conceal Misshapen Teeth
Do you have an unsightly tooth in your mouth? Is there a tooth that stands out because it looks so different from all the rest of your teeth? A porcelain crown is the great equalizer, carefully customized in size, shape, and color to match your tooth enamel so it blends in and makes your smile complete.
7. Correct a Chipped Tooth
There are several ways to correct a chipped tooth, from a porcelain veneer to a composite filling, but depending on where the tooth is located, a dental crown might be the best choice. Once your Manhattan dentist has checked to see that there is no other damage to your tooth or its innerworkings, a crown can be bonded to the problem tooth, preventing further issues from developing.
Is a Porcelain Crown Right for You?
Crowns are a long-lasting cosmetic dentistry treatment and dental restoration. It usually takes only two visits to your NYC cosmetic dentist to complete your dental transformation. Find out whether this procedure is right for your smile makeover. Schedule a consultation with Dr. Michael J. Wei at his Midtown dental office or submit a Smile Virtual request online.