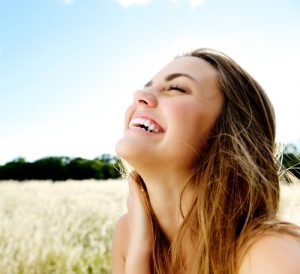 Lumineers are the cautious dental patient's answer to a new smile. Lumineers are also a versatile and all-encompassing solution to a variety of dental problems. Nearly identical to porcelain veneers, Cerinate Lumineers are natural-looking and flawless, and the procedure used to apply them is typically categorized as gentle and non-invasive. Fix all your dental problems at one time with one cosmetic dentistry treatment? Yes, please.
Streamline Your Smile Makeover
More commonly known as no-prep veneers, Cerinate Lumineers have become the go-to choice of many Manhattan dental patients. With their similarity to veneers, Lumineers correct multiple cosmetic issues at once, often eliminating the need for other cosmetic dentistry treatments and sometimes even alignment repairs.
If you are living with teeth that are chipped, stained, gapped, broken, crowded, uneven, misaligned, short, or oddly shaped, Lumineers can cloak all your aesthetic dental concerns simultaneously. Instead of investing in Invisalign and teeth whitening and bonding and plenty of other cosmetic dentistry procedures, you can transform your smile with one procedure – Lumineers.
Porcelain veneers vs. other cosmetic dentistry treatments >>
Can You Become a Candidate for Cerinate Lumineers?
You may want a quick-fix for your cosmetic dental concerns, but some procedures simply aren't the right choice. While not everyone is a good candidate for Lumineers, the good news is that many people are. Your Midtown Manhattan cosmetic dentist will determine what categories you fit into and help you make the right choice about your smile makeover.
For patients who are also suffering from gum disease or any sort of dental infection or problem, these issues will need to be addressed before any cosmetic dentistry is even an option. A healthy foundation in your mouth is critical to support cosmetic enhancements.
Improve your confidence with porcelain veneers >>
Lumineers or Veneers?
If your New York City cosmetic dentist presents you with porcelain veneers and Lumineers as viable options, then you will need to consider more factors of the procedures, such as:
Composition of the Lumineers. Porcelain veneers are thin, but Lumineers are even thinner, like contact lenses. Nevertheless, the no-prep element of Lumineers can make the enhancement appear chunky, thick, and bulky.
Level of tooth structure that is preserved. There is very little tooth reduction needed in Lumineers prep thanks to the uber-thin composition of Lumineers. Veneers, on the other hand, require the drilling down of tooth enamel to prep for the slightly thicker veneers.
Application of the Lumineers. Placing Lumineers on the teeth is painless, and the procedure is quick and efficient. Drilling is eliminated, which means you don't need anesthesia unless you are especially sensitive or nervous about discomfort. The Lumineers, once properly placed and approved for size, shape, and color, are bonded permanently to your natural teeth.
The Lumineers procedure can be reversed, leaving minimal damage to the tooth. The differences between veneers and Lumineers are not glaring, and typically patients are so enamored with their smile makeovers nothing can get them down.
Porcelain veneers can change your life >>
Find out if you're a candidate for Lumineers. Contact us today to schedule a consultation with Dr. Michael J. Wei in Midtown Manhattan to discuss the smile makeover possibilities that are right for your teeth.