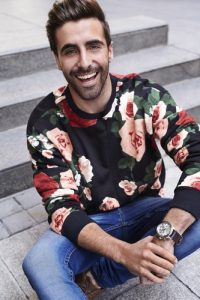 Americans may be recognizable abroad for their preference for perfect teeth, but is there anything wrong with that? A gorgeous smile can benefit you personally, professionally, and socially. In the U.S., straight, white teeth are a symbol of success. If you recognize this reality, and your teeth don't look as good as you would like them to, then there is a good chance your confidence is affected by the state of your smile.
A Perfect Smile Is a Symbol of Your Success
In New York City, appearance is everything. Whether you have a car or live in a coveted neighborhood, these aren't facts you can really advertise on a regular basis. Clothing choices send a message about who you are, but if one of the accessories of your wardrobe is a broken-down smile, all that fashion effort will be for nothing. People won't be able to see past your teeth.
Getting ahead takes confidence, and if yours is low because you're self-conscious about your teeth, it's time to find a solution. Porcelain veneers correct multiple cosmetic complaints at one time, from stained teeth to crooked teeth to chipped teeth. For the patients who want a less-invasive solution, Lumineers can offer the same amazing results as veneers.
Porcelain veneers vs. other cosmetic dentistry treatments >>
Choose Your Manhattan Porcelain Veneers Dentist Wisely
An American Academy of Cosmetic Dentistry (AACD) survey found that 86 percent of cosmetic dentistry patients pursued porcelain veneers and other cosmetic dentistry procedures to improve their self-esteem and physical attractiveness.
After all, veneers are miniature works of art. Your dentist will determine what your veneers should look like to flatter you the most, customizing your veneers in shape, size, color, and translucency. You want your smile to look natural, and carefully designed and placed porcelain veneers can make that happen so you always feel confident about smiling.
Choosing the right Midtown Manhattan cosmetic dentist the first time is critical. Fifty-one percent of cosmetic dentists report (AACD) that patients come to them to fix previous cosmetic issues. Seek a professional who is experienced and known for his meticulousness, especially when it comes to porcelain veneers. Poorly executed veneers can make you feel worse about yourself because you might be self-conscious of their size or unnatural appearance. The right porcelain veneers will improve your self-esteem tenfold.
7 ways porcelain veneers can change your life >>
Boost Your Confidence for Good
Most New Yorkers are looking for efficiency and time-savers. They are impatient and want immediate results. They absolutely do not want to spend too much time in a dentist's chair. Most of all, they want their smile makeover to make them feel incredible confidence so they can ace the interview, enjoy the date, or smile happily in all parts of their life. In other words, they want it all – and that's ok.
While it's easy to fall for trendy cosmetic dentistry methods like over-the-counter teeth whitening, porcelain veneers are not a trend. Making this choice means you are investing in your appearance, smile, and oral health for years to come. Porcelain veneers are a durable, stain-resistant cosmetic dentistry choice that corrects a host of dental complaints.
Find out if you are a good candidate for porcelain veneers, or talk to your Midtown Manhattan dentist Dr. Michael J. Wei about whether Lumineers are a better choice for your smile makeover. Make your appointment today to find out whether porcelain veneers are right for you and your confidence.