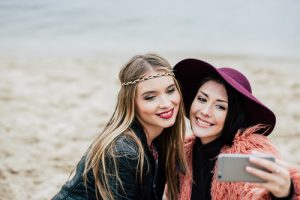 A damaged tooth is a major inconvenience. It can feel strange or painful and it doesn't look good. However, the last thing you want to do is drag your feet and wait to repair a problem tooth. Teeth do not fix themselves. You may be lucky enough for the problem to stay the same until you have time to address it with your New York City dentist. More likely, the tooth will become worse and will then require a bigger dental intervention.
What many patients are surprised to discover is that their dental problem is easily repaired with a versatile and dependable porcelain tooth crown.
Why a Porcelain Tooth Crown Works for Damaged Teeth
Depending on the severity of the damage, there are many solutions that are viable options to repair compromised teeth. There is one dental repair though that can work for multiple dental concerns – a porcelain tooth crown.
If you have any of the following oral health problems, a porcelain crown may be just the treatment to restore your smile:
Large cavity
Cracked tooth
Hole in the tooth
Chipped tooth
Fractured tooth
Misshapen tooth
Severely discolored tooth
Weak tooth
A porcelain tooth crown is, essentially, a cover. Crowns hide dental damage, strengthen weak teeth, and complete a smile so that it looks natural.
Versatility of a Porcelain Tooth Crown
A porcelain crown is a satisfying dental restoration because it checks all the boxes – fixes the problem, feels normal, and looks natural. Besides these obvious benefits, porcelain crowns also:
Support surrounding teeth to help protect them from becoming damaged.
Serve as anchors for fixed dental bridges that are used to replace one or more missing teeth.
Stabilize a problem tooth by being permanently bonded in place.
Function the way natural teeth are supposed to function without any compromises.
Work in conjunction with root canal therapy, capping and protecting the tooth that has undergone an endodontic procedure.
Crowns, ultimately, work as both a dental restoration and a cosmetic dentistry enhancement. Just like your BFF supports you in all facets of your life, a porcelain crown is prepared to serve its important supporting role too.
Different Crowns for Different People
Porcelain tooth crowns can last for decades with proper dental care and at-home care. The longer you live, the more likely it will be that you need a replacement crown. Modern materials used to create dental crowns are incredibly durable, and bonding material is powerful. Today's crowns will last longer and look better.
The type of porcelain crowns that are used to strengthen and improve the appearance of teeth may vary depending on your dentist's preferences. There are four common types of crowns, including:
All-porcelain crowns: Also known as all-ceramic crowns, this restoration is particularly friendly to patients with metal allergies, and it is in-demand because of its natural appearance.
PFM crowns: Porcelain-fused-to-metal (PFM) crowns have a porcelain exterior and metal interior. This crown is super-tough, but the metal can irritate sensitive patients, and a dark line may be visible at the gum line after years of wear.
Metal crowns: All-metal crowns scream "look at me." Patients who choose this restoration are not always doing so to repair a tooth, but more to make a statement about themselves and their preferences.
Ceramic zirconia crowns: Metal-free, this type of crown is strong, fracture-resistant, and shaded to match the color of your natural teeth.
Contact your Manhattan cosmetic dentist to learn more about porcelain crowns and how this solution can fit into your one-of-a-kind smile makeover, just like your BFF flawlessly fits into your life.