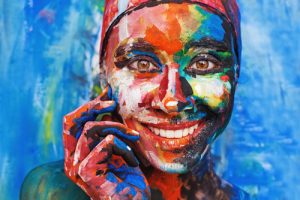 Manhattanites appreciate one-of-a-kind, rare, uncommon, strange, and exceptional things, especially when it comes to art. From street art to gallery art, no two creations are alike, just like smile makeovers. For many New Yorkers, the right kind of art for them is part of their appearance, and many achieve their own personal composition with the help of prepless veneers.
The Artistry Behind the Creation of Customized Prepless Veneers
Prepless veneers are constructed of thin, durable porcelain that is customized for your mouth alone. For the veneers to make your teeth look flawless, they must be designed and constructed with great attention to detail.
An experienced New York City cosmetic dentist understands the many elements that must be considered when creating your veneers, including:
The shade of your natural teeth.
Stains and discoloration.
The size of your teeth and the size you want them to be.
Misalignment.
Gaps between teeth.
Gum recession.
Skin tone.
The shape of your smile.
These many ingredients must be carefully blended together to create the perfect, flattering, natural-looking veneers for your smile. If even one component is off, it will affect the success of your smile makeover. No cosmetic dentistry perfectionist would allow that to happen.
Get a Star Smile with One-of-a-Kind Prepless Veneers
Celebrities look amazing with their white, five-star smiles and, done well, their smiles look natural, like these people were simply born to be stars. In reality, most people need a little boost when it comes to getting impressive teeth. And the last thing any fashion- and style-conscious New Yorker wants is to blend in or wear a one-size-fits-all kind of smile. Enter: prepless veneers.
Prepless veneers have grown in popularity for many reasons:
It usually takes only two visits to your Midtown Manhattan cosmetic dentist to complete the veneers.
The procedure is non-invasive, which means little to no discomfort and no grinding down of teeth.
They're a one-stop solution for changing many aesthetic smile complaints, from chips and cracks to stains and discoloration, from short teeth to crooked teeth.
A work of art enhances a room or space or area by its mere existence. It shouldn't necessarily stand out but blend in with its surroundings, looking like it's always belonged. Your smile should be the same way – a natural part of who you are and how you look. Prepless veneers create the perfect smile that makes you stand out, for all the right reasons.
Make a Statement with Porcelain Veneers
Veneers of any kind are a way to express yourself flawlessly. When you work with an experienced New York City cosmetic dentist who understands the artistry behind veneers, you will be more than satisfied with your appearance after your smile makeover has been completed.
New York City is as beautiful as it is gritty, but the one thing this town is absolutely known for is uniqueness. Show off your own personal gallery of the amazing you with a smile makeover using prepless veneers. Contact Dr. Michael J. Wei at his Madison Avenue apartment in Midtown Manhattan to schedule a consultation.