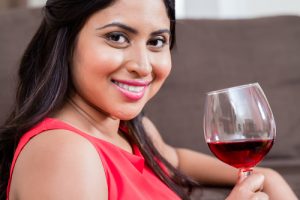 Whitening toothpastes are not the solution to every tooth stain. In fact, they can be abrasive to teeth, making them even more susceptible to stains and discoloration. If you have realized that your teeth are losing their luster, you don't have to live that way. Change your habits, see your dentist, and figure out the best cosmetic dentistry solution to brighten your smile.
1. Not brushing enough.
Seems like common sense – brush and floss and your teeth will be clean and shiny. Plenty of people, unfortunately, don't take care of their teeth. Some only brush once a day, some skip a day or two. Brushing not only protects your teeth from the development of decay and other infections, it sloughs away the discoloration that daily eating and drinking causes.
2. Skipping dental visits.
Teeth cleanings and dental exams are recommended every six months. At these visits, your teeth are professionally scoured so they gleam. You might brush religiously, but there are just some disgusting things you can't get off your teeth on your own – and when they stick around, stains can too.
3. Drinking coffee, tea, or soda.
Dark beverages, especially those that are sipped on all day long, eventually take a toll on teeth. If you don't make a habit of chasing your coffee or tea with water or a quick brushing, the color of those beverages will find their way into the miniscule crevices of your teeth and stay there, causing stains.
4. Eating berries.
All those juicy, good-for-you berries aren't always great for your teeth. Blackberries, cherries, cranberries, blueberries – any of those vibrantly colored berries are more likely to leave stains behind.
5. Enjoying sauces.
Tomato sauce. Curries. Soy sauce. Vinegar dressings. Some of the tastiest foods you eat are slathered in sauce. They may please your palate but they're not doing your teeth any favors. The high levels of acidity in these foods are often the main culprit behind staining.
6. Drinking alcohol.
Not every alcoholic beverage is bad for your teeth. Some are worse than others. Red wine, for instance, will cling to the plaque of your teeth and discolor them. Before you turn solely to white wine, however, know this: White wine can cause serious damage because of the tannins that bind to the teeth and acids that reduce the mineral content of the teeth. Along with tooth stains, enamel erosion and eventual cavities could all be in your future.
Correcting Tooth Stains with Cosmetic Dentistry
Now that you know how you get tooth stains, the next question is: How do you get rid of tooth stains? You might be surprised to discover just how effective a hygienist's teeth cleaning is. Your teeth may look dingy because of surface stains, and it's not hard for a pro to remove these.
For peskier stains, some people benefit from a professional teeth-whitening treatment. Whitening can be done in your Manhattan cosmetic dentist's office in about an hour.
Patients who have permanent stains or discoloration will need a bigger intervention. Porcelain veneers are a major, permanent smile makeover that conceal tooth stains and other aesthetic complaints. Not only will your smile be white, it will be flawless too.
Discover the best ways to eliminate your tooth stains. Request a Smile Virtual consultation with NYC cosmetic dentist Dr. Michael J. Wei or schedule an in-person appointment. Get on the road to a whiter, brighter, healthier smile.