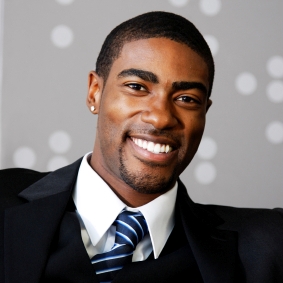 One of the biggest reasons people drag their feet about aligning their smile is because they think they don't have time to go through orthodontic treatment. Invisalign, however, has eliminated the tediousness of traditional metal braces and opened up orthodontia to demographics that may have otherwise considered themselves in the wrong stage of life to perfect their smile. In today's society, orthodontics are hardly reserved for teens alone.
How celeb smiles influence dental trends >>
Invisalign for Professionals
If your profession has you interacting with customers, clients, or colleagues on a daily basis, then your smile matters. Are you comfortable behind your smile or do you feel self-conscious about your teeth as soon as you open your mouth? Feeling embarrassed by your smile will influence how others see you and impact how well you're able to do your job.
Perhaps these interactions are the exact reason you haven't pursued orthodontic treatment – because you don't want to feel like a teenager with a mouth full of braces when you talk to your peers. The beauty of Invisalign, however, is that it's nearly invisible. No one has to know that you're wearing the aligners unless you reveal the secret. And professional benefits of a smile makeover are innumerable.
You can speak at the board meeting, teach a class, complete a service call, sell a house, settle a case, or perfect someone's hairstyle – whatever your profession, Invisalign won't get in the way of conversations, social events, or meals out. In fact, once you become used to the aligners, you'll feel more confident even as you're wearing Invisalign because your teeth will gradually straighten out in the aligned smile you are meant to have.
Age has nothing to do with a smile makeover >>
Students with Invisalign
Whether college student or high school student, the last thing any adolescent or young adult wants to worry about is orthodontic treatment. But when you need braces and you don't want the stigma of metal mouth, Invisalign may be an option. You have to wear the aligners 20 to 22 hours a day, and that takes commitment, but it also gives you the opportunity to show serious responsibility in caring for your aligners and changing them as indicated by your Invisalign-certified dentist.
Wearing Invisalign also means less time in the dentist's chair. Instead of an appointment once a month you're more likely to have a visit every six weeks or so in order for your dentist to check on the progress of your treatment (and no need to spend that time getting painful adjustments to your brackets and wires).
Invisalign is convenient, and it allows students who need an extra boost of self-confidence the ability to grow emotionally and mentally without the burden of traditional metal braces getting in the way.
Are your teeth ruining your love life? It's time for a smile makeover >>
Invisalign for Parents
When you become a parent, your needs often fall by the wayside. But Invisalign allows you to perfect one element of your appearance and health while still managing drop-off, pick-up, extracurricular activities, play dates, work, making meals, cleaning, running errands, and so much more. Parents have a lot to do and a lot on their minds, so not having to worry about what's going on with your braces, and not being reminded that they're present with an occasional jab from a bracket or wire, makes it easier to be an Invisalign patient.
Plus, parents often lament that they snack too often or eat on the fly, but because you can't eat while you're wearing Invisalign, you'll be more conscientious about all the foods you put in your mouth. No more finishing your little one's mac and cheese just because it's there, no more mindlessly noshing on a piece of candy here and a piece of candy there. No sipping on soda or coffee all day long at the risk of discoloring your aligners. Invisalign is good for your health because it forces you to slow down a bit and make deliberate choices about what you're going to eat and when – and that's good for your oral health and overall well-being.
But you don't have to be a CEO, student, or parent in order to qualify for Invisalign. Whatever your station in life, Invisalign is worth considering. Make an appointment with Manhattan cosmetic dentist Dr. Michael J. Wei to learn more about the nearly invisible smile makeover that awaits you. And, keep in mind, if there are other cosmetic issues that are plaguing you, porcelain veneers might be the best option for you to achieve straight, white, flawless teeth.