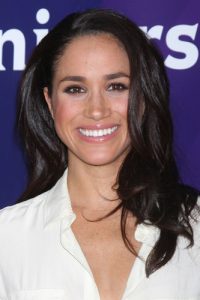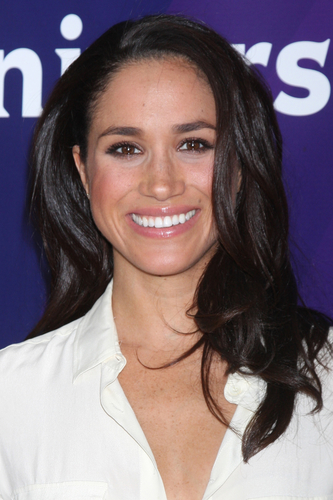 Pop culture news outlets like to talk about Meghan Markle's hair-touching habit. What should be more discussed, however, is her stunning smile. When it comes to the newest addition to the British royal family, Meghan's megawatt smile is one of her most memorable features. Anyone who is considering a smile makeover – take notes.
Why Meghan Markle's Smile Is So Great
Meghan's smile is gleaming white, her teeth are perfectly aligned, and their shape is just right in length and width. She knows her teeth look good, and she isn't shy about showing them off.
If there is anything a potential cosmetic dentistry patient can learn from Meghan, it's that an amazing smile pays dividends in photos, makes you seem more approachable and down to earth (even when you're posing for engagement photos with a prince), and, simply enough, makes you look amazing.
No doubt, Meghan's smile helped her land acting roles, and if she bestowed that smile on Prince Harry, it undoubtedly won him over. Your smile can make you lucky in career and love too.
Think your teeth are beyond repair? Restorative and cosmetic dentistry will change your life >>
The Evolution of a Smile
If you do a Google search for Meghan Markle's teeth, you will easily discover grainy high school yearbook photos that show Meghan smiling widely, but with a gap between her front teeth. A round of braces or Invisalign could have tightened up those spaces while a teeth-whitening treatment could have brightened her teeth, because in Meghan's sorority photos from Northwestern University, she is sporting a flawless, straight, white grin.
The smile Meghan reveals now, however, is likely the product of a smile makeover consisting of porcelain veneers or Lumineers, and perhaps even a crown or two on her molars. Whatever cosmetic dentistry Meghan has had done, it works. Her smile just might outshine her soon-to-be sister-in-law Kate Middleton, known for her own genuine smile and perfect teeth.
8 reasons you need a smile makeover >>
Smile Makeovers for Wanna-Be Royals
You don't have to be a British royal to qualify for your own smile makeover. In fact, all you need is the desire to look like a healthier, happier, and smarter version of yourself. Maybe teeth whitening is all you need to brighten your look and allow people to overlook a crooked tooth or gapped smile. A perfect smile isn't necessary (though you will receive perfect work from your Midtown Manhattan dentist).
You may be an excellent candidate for veneers or Lumineers, the most versatile cosmetic dentistry treatments that alter your entire smile and appearance so they look amazing and completely natural. We can't make any promises that a smile makeover will land you in a castle, but you can feel like a celebrity with a customized smile transformation.
Make your appointment with Dr. Michael J. Wei, NYC cosmetic dentist, to talk about the celebrity smiles you love, and the kind of smile makeover you would love to have.