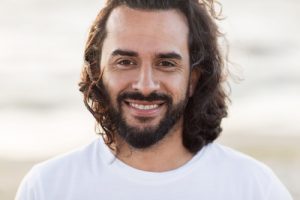 One of the best ways to prepare for fall is by rejuvenating your appearance. Cold temps and falling leaves aren't far off, and you'll be bundling up before you know it. Your tan will fade and maybe a little of your oomph, but your smile will always be on display. Make sure it looks as good as possible with a customized smile makeover.
Stay Bright and Shining
When fall hits, the scarves and hats come out, and there is an emphasis on a person's face and head. Your smile is the focal point, whether you like it or not, so make sure it's gleaming bright amid the layers.
A professional teeth-whitening treatment ensures that your teeth are always shining. With a one-hour in-office whitening or an at-home whitening kit prepared by your New York City dentist, your smile will be multiple shades whiter. Those are results you'll never get from an over-the-counter kit, but only from the powerful bleaching agents of your dentist.
Maintain That Summer Glow
Worked hard all summer to lose weight, gain muscle, or slim down? You'll be covering up all that effort soon enough, but your smile is the one accessory you can work hard on and always show off. Many New Yorkers opt for a porcelain veneers smile makeover to keep their look going all year long.
If you're a good candidate for this type of upgrade, you can choose between several types of veneers. Microthin veneers are just as their name implies – super-thin but super strong and they don't require much work to get your teeth ready for application. Prepless veneers are also aptly named, requiring little to no prep, which means natural tooth enamel does not need to be altered to make room for the veneers. From traditional veneers to Lumineers, there is an option that can work for every veneers candidate.
This smile makeover solution lasts for decades with proper brushing, flossing, and regular visits to your dentist. Plus, it covers up every imperfection on your teeth, from chips to stains to misalignment.
Correct the Imperfections
Everyone is born with a unique set of adult teeth. How these teeth erupt is also in your DNA and there isn't much that can be done about it. If you have a smile that didn't develop ideally, if you have canines that are too prominent, teeth that are naturally yellow, antibiotic stains that won't budge, misalignment that was never corrected with orthodontics, you don't have to live with these conditions.
Summer is marketed as a time for rejuvenation, for lightness, for no worries. However, your smile is important at all times of the year, and how your teeth look and how they make you feel about yourself affects how you perform professionally, socially, and personally.
With a smile makeover customized to your very individual oral health needs, you'll have a smile that helps you round out summer and head into fall – and every season – feeling confident, attractive, and capable.
Find out what smile makeover treatments are right for you. Contact Manhattan dentist Dr. Michael J. Wei today to schedule your consultation.