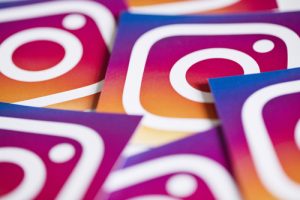 Instagram is a wild world with plenty of unique accounts to follow and engage with. There is nothing, however, quite like Dr. Mike Wei's Instagram account. His photos of smile makeovers, descriptions of teeth transformations, and endorsements from satisfied patients have catapulted this NYC cosmetic dentist to over 134,000 followers. After all, who doesn't love to see good teeth? Who doesn't love to dream of their own potential new smile?
Visit a NYC Veneers Specialist
If you want to upgrade your smile with porcelain veneers, you want to go to the very best professional to get the job done. Dr. Wei is that pro because he doesn't see the makeover as a job – it's a privilege and an artistic endeavor that results in a one-of-a-kind smile that is natural-looking, strong, attractive, and long-lasting.
Dr. Wei specializes in:
No-prep veneers: This version of veneers is exactly as their name implies: no prep. You don't have to worry about losing any tooth enamel or altering the condition of your natural teeth under the veneers.
Minimum prep veneers: The minimum prep veneers require a little bit of effort to get your teeth in the right condition to receive customized veneers. A cleaning and maybe light sanding will have them ready to go.
Minimally invasive veneers: There is no need for teeth to be shaved down to nothing when it comes to getting veneers. Even the minimally invasive option Dr. Wei offers involves only light enamel alterations to make room for veneers.
Dr. Wei has over 22 years of experience creating, customizing, and place porcelain veneers – and they are all designed for each patient and their particular parameters. Veneers are created to blend with skin tone, the whites of the eyes, face shape, mouth shape, and age. Do you see veneers you like on @DrMikeWei on Instagram? Let him know what interests you most.
Invest in a Full Mouth Makeover
Some patients need more than just one cosmetic dentistry treatment to get the smile they've been dreaming of. Quite often, there is more going on than just aesthetic issues – there may be foundational problems too that require multiple procedures to complete a complex full mouth makeover.
On Instagram, Dr. Mike Wei likes to post before and after photos of a patient's teeth. These posts also come with detailed descriptions about what exactly that patient had done to their smile to get it into such amazing shape. It's not just all veneers all the time.
Sometimes, patients need restorative dentistry to fix a damaged, deteriorating, or problematic smile with procedures like porcelain crowns or dental implants. Most smile makeovers are a combination of several treatments and deliver a full mouth makeover that not only makes smiles look better but feel better and work better too.
See a Smile You Love on Instagram – Get Your Own Smile Makeover
Instagram is an equal-opportunity environment – and through Dr. Mike Wei's content, you can see just what's  possible for you and your unique smile. Contact us to schedule a consultation with Dr. Michael J. Wei at his Midtown Manhattan dental office.