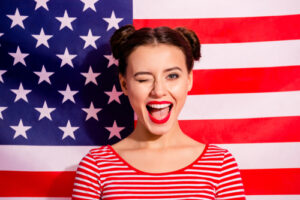 How long have you been hiding your full smile? Do you have teeth that are damaged and unsightly, or do you worry about whether you might lose or damage a tooth when you're eating? When your teeth are a cause for concern rather than confidence, it's time to talk to your NYC dentist about full-mouth reconstruction. Your smile can be repaired so it feels better, works perfectly, and looks amazing – and that combination spells freedom.
Fix Your Worn-Out Teeth
There is nothing to be ashamed of if you are living with worn-out teeth. These parts of your body work hard every single day when you bite, chew, smile, and speak. Eventually, teeth can become worn and your oral health in general can suffer.
Ideally, you see your dentist regularly so any dental problems can be addressed before they become major issues. Unfortunately, many people – because of financial reasons, dental anxiety, or otherwise – avoid visiting their dentist and then small issues become big issues very quickly. This can lead to:
Damaged dental work
Worn tooth enamel
Broken teeth
Chipped or cracked enamel
Jaw pain
Tooth pain
Problems like this are easy to fix – if you make it a priority to fix them. Otherwise, you'll be held captive by a deteriorating smile.
Beautify Your Unsightly Smile
If your teeth work well and feel great, you may not need to worry about any restorative dentistry. If your teeth are dingy, stained, discolored, gapped, misaligned, and any other imperfections, it's time to think about cosmetic dentistry and the freedom this kind of customized dental care can bring you.
Your NYC cosmetic dentist will review your oral health to make sure you're free of any infections or gum disease, implementing those necessary solutions first. From there, it's time to build your new smile and decide what procedures are most appropriate to beautify your natural teeth.
Prepless veneers conceal all imperfections with minimal invasiveness.
Dental crowns cover an unsightly, stained, or misshapen tooth.
Smile makeovers correct everything with one or several procedures.
Cosmetic dentistry is amazing, especially in the hands of an experienced and talented cosmetic dentist who can see the symmetry your smile needs and the corrections your teeth require to be flawless and beautiful.
Get the Full-Mouth Reconstruction You Need
You don't have to get your smile makeover or full-mouth reconstruction completed before the Fourth of July, but you can certainly use this holiday as an occasion to kickstart the new you. Set your smile free, show off your teeth proudly, and smile, smile, smile.
Schedule an appointment with Dr. Michael J. Wei at his Midtown Manhattan dental office to find out what treatments are right for you. If you're feeling a little nervous, embarrassed, or pressed for time, begin your journey with a Smile Virtual request online and receive a personalized video response from Dr. Wei about what will work for your full-mouth reconstruction.