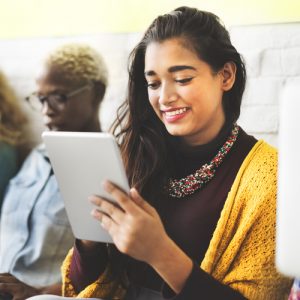 Millennials have been coined the Me, Me, Me Generation and described as lazy, selfish, narcissistic, and entitled. When it comes to oral health, self-involvement would seem like a plus. After all, if a millennial – the 18-to-34-year-old age group – is paying so much attention to themselves, one could assume that they're completely aware of their oral health needs. Is that really the case?
Don't fall for trendy teeth whitening methods >>

The Dilemma with Millennials and Oral Health
Since many millennials still live at home with their parents, or have moved back in after time on their own, the questions are: Do they have dental insurance? Are they employed? Do they have expendable income to spend on their teeth?
Research conducted by the American Dental Association found that millennials are three times more likely than kids to lack dental insurance because of financial reasons (e.g., no job, poor-paying job, high student loan payments). Their intentions are pure – 80 percent of millennials plan to visit the dentist, but only 30 percent make it there.
Unfortunately, lower employment levels and smaller incomes mean millennials have less money than other generations. If something's gotta give, professional dental care might be at the top of the short list. This choice, while it may seem economical at the time, is one of the worst that millennials can make.
Not caring for your oral health, no matter your age or station in life, will absolutely lead to major oral health problems. There will be a need for restorative dentistry or cosmetic dentistry to correct what's failed over the years – and these are treatments that could have been avoided with diligent brushing and flossing and visits to the dentist for a cleaning and exam every six months.
Does marijuana hurt your oral health? >>
Millennials Have Serious Oral Health Problems
When it comes to teeth, millennials are in dire straits. The ADA discovered that:
One in three young adults are reluctant to smile because of teeth and gum problems.
One in five millennials have cut back on socializing because of dental problems.
28 percent of millennials say the appearance of their teeth and mouth undermines their ability to interview for a job.
Over 30 percent of young adults have untreated tooth decay.
35 percent have trouble biting and chewing.
38 percent of millennials find life "less satisfying" because of teeth and mouth problems.
The most common dental complaint was tooth pain.
How long will it take to complete my smile makeover? >>
Millennials Make Strategic Spending Decisions
Millennials have come of age in a time of rapid growth and change, especially technological. Which means, if they have an oral health problem, they'll Google it before they do anything else. They will find blog posts like this one and answers to their questions online, whether they live in Midtown Manhattan or the middle of nowhere.
For millennials who are putting off or entirely avoiding major purchases, like a home, even though they're moving into their prime spending years, teeth could fall into that "I'm not shelling out for this" category. Getting help at the first sign of tooth pain, however, can save you money. Whatever problem exists and is recognized earlier, the less expensive it will be to correct now rather than waiting until the problem cannot be ignored and requires serious intervention.
Want to be a celeb? Get a smile makeover in Manhattan >>

Cosmetic Dentistry Treatments Suited for Millennials
Millennials have a shorter attention span. As children of the technology boom, they want information at the ready (in other words, on their smartphone), they want product information, reviews, and price comparisons. They want maximum convenience and low cost. They want their dental appointments to be in a convenient place at a time that suits their schedule.
As a result, some of the most popular cosmetic dentistry solutions among millennials could shape up to be the most efficient smile makeover repairs available, such as:
When procedures are brief, that's also an indication that they are not very painful if at all. Any squeamish millennials will find these options attractive, but even if you need something more taken care of sedation dentistry is always available.
Ready to learn more about cosmetic dentistry and the millennial generation in New York City? Schedule a consultation with Dr. Michael J. Wei at his Midtown Manhattan dental practice.