Andrew was unhappy with the aesthetics of his smile. He had 2 old anterior porcelain crowns that weren't aesthetically pleasing and he wanted to improve his smile. These old faulty anterior porcelain crowns had decay around the margin of the crowns and he didn't like the dark lines at the margins. His teeth were also discolored, dull, and misaligned. He didn't like the shape and size of his teeth as well as the color.
I gave him a fuller, whiter, and straighter smile with 2 porcelain crowns and 8 porcelain veneers. This beautiful new smile brightened his face and he loves the final results. His brand new smile increased his self-confidence and he gets compliments on his gorgeous smile all the time.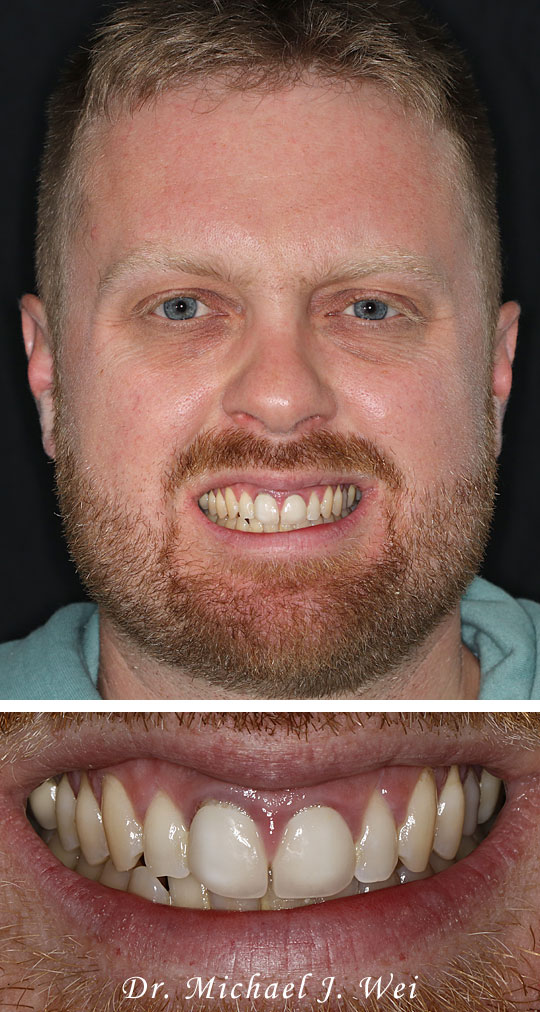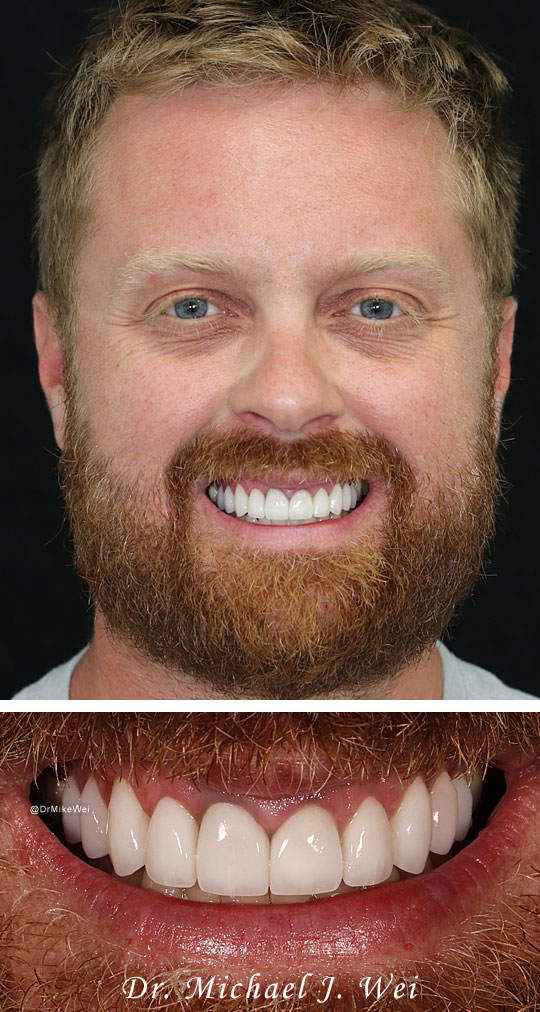 Slide the blue tab to the left or right to view the before and after images.
Problems
Cavities
Discolored Teeth
Misaligned Teeth
Old Faulty Porcelain Crowns
Spaces Between Teeth
Teeth Not Proportional
Uneven Gums
Uneven Smile
Solutions
Gum Lift
Porcelain Crowns
Porcelain Veneers
Smile Makeover
Tooth-Colored Fillings