Gabriela was unhappy with her smile and wanted to improve it. Gabriela's old smile did not fit her beautiful and wonderful personality. She had multiple gaps between her teeth. Her teeth were misaligned, dark, and discolored. The irregular size of her teeth were not proportional to her face. After initial consultation, she had an accident where she had fractured the front left lateral incisor. This fractured tooth was then extracted.
I was able to close the gaps between her teeth, add some length and made her teeth proportional to her features. I was able to give her a broader, whiter, and brighter smile with 7 minimum prep porcelain veneers and a 3 units porcelain bridge. She loves her final smile transformation and she gets lots of compliments from family, friends, and co-workers.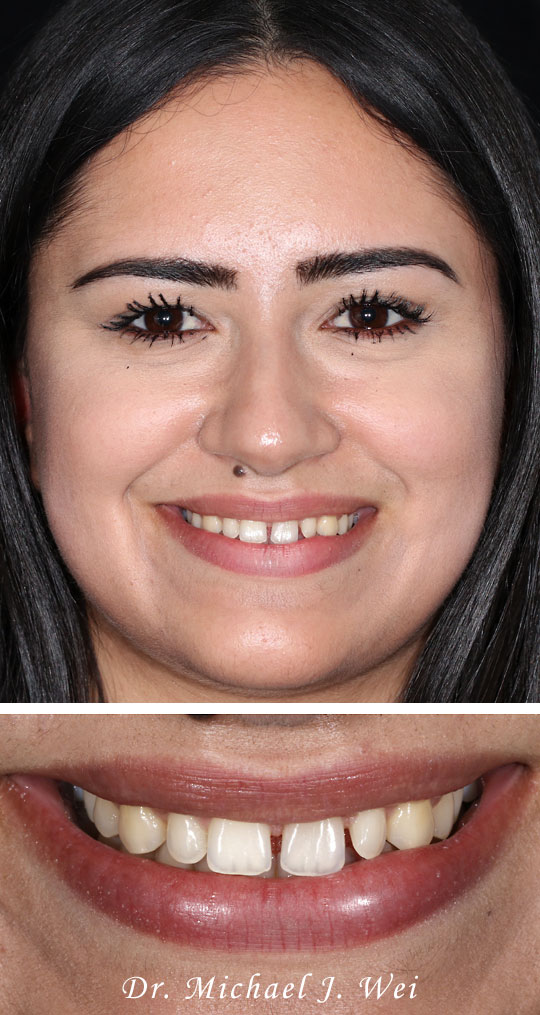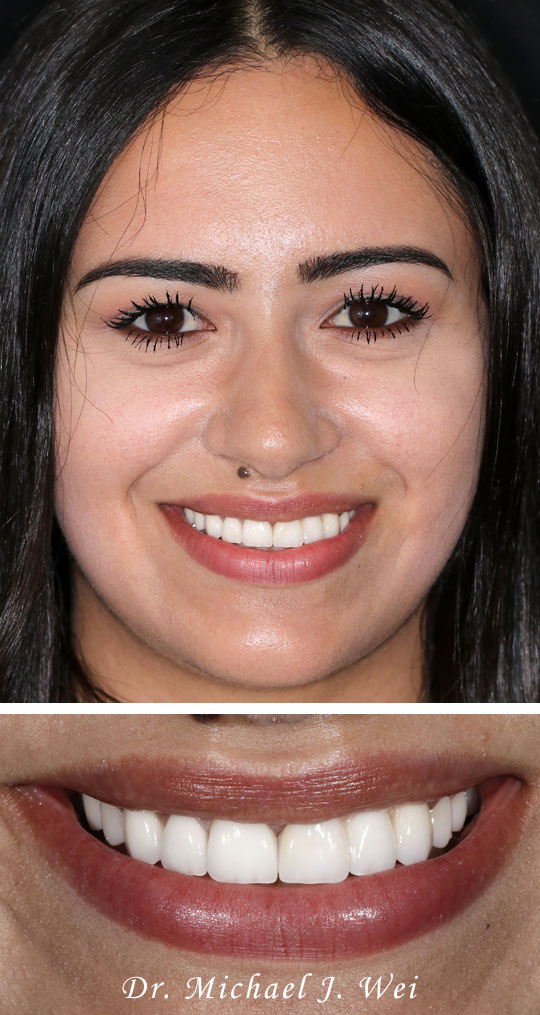 Slide the blue tab to the left or right to view the before and after images.
Problems
Discolored Teeth
Misaligned Teeth
Missing Teeth
Narrow Upper Arch
Short Small Teeth
Spaces Between Teeth
Teeth Not Proportional
Uneven Smile
Solutions
Porcelain Bridges
Porcelain Veneers
Smile Makeover