Khatia had old faulty fillings and stained, discolored teeth. She was also dissatisfied with her old, dull, bulky, and damaged bondings and knew that she had to improve her smile. We were able to transform her smile with 8 porcelain veneers. She loves her amazing smile transformation and gets lots of compliments, especially from her fiancee.
Problems
Cavities
Discolored Teeth
Old Faulty Dark Bondings
Old Faulty Fillings
Short Small Teeth
Teeth Not Proportional
Tooth Decay
Uneven Gums
Worn-Out Smile
Solutions
Laser Gum Reshaping
Porcelain Veneers
Smile Makeover
Tooth-Colored Fillings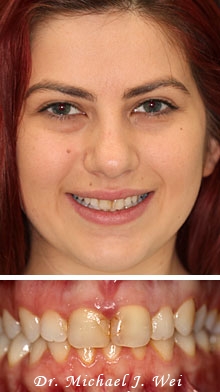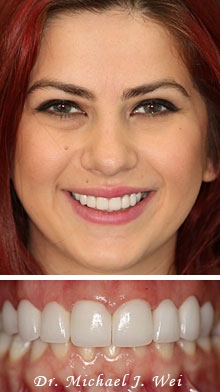 Slide the blue tab to the left or right to view the before and after images.