Morgan was unhappy with her smile and wanted to improve it. Her teeth were discolored, misaligned, misshapened, uneven, and not proportional. I gave her a whiter, brighter, and attractive smile with 10 super minimum prep porcelain veneers and in the process was able to fix the unevenness and disproportional teeth.
Her brand new smile was definitely a confidence booster. This beautiful new smile suits her perfectly and she loves the final results. She is so ecstatic about her new smile and tells me she gets lots of compliments.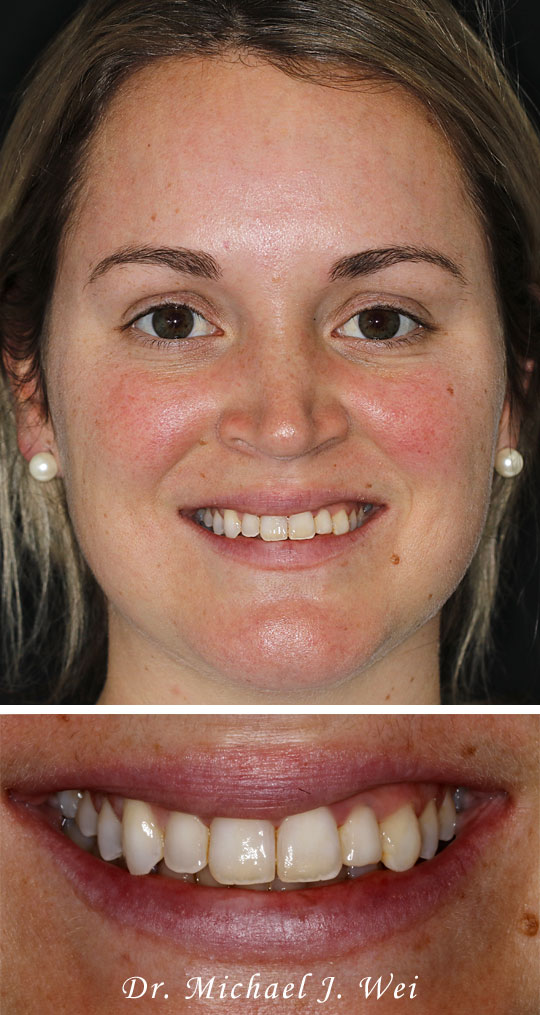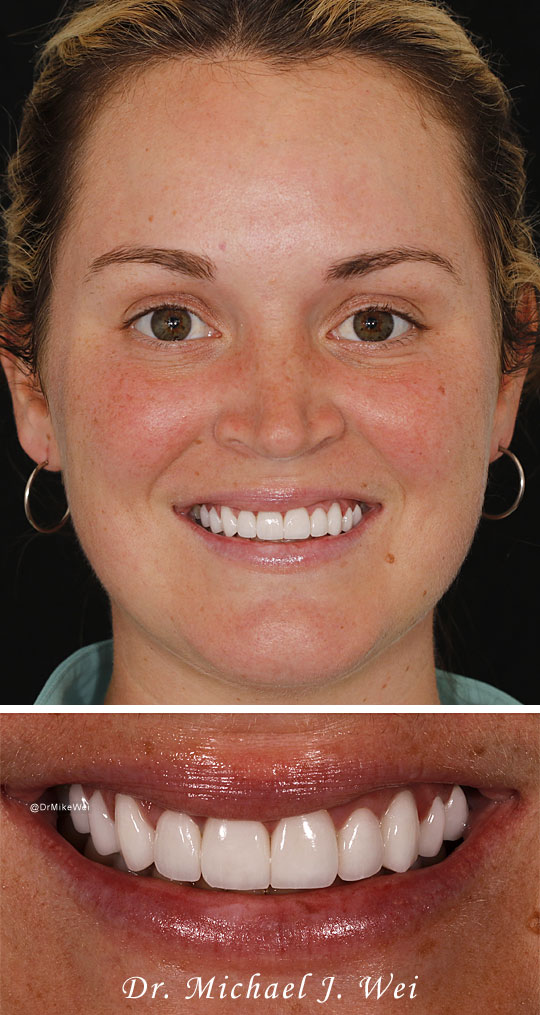 Slide the blue tab to the left or right to view the before and after images.
Problems
Discolored Teeth
Enamel Defects
Midline Off
Misaligned Teeth
Narrow Upper Arch
Old Faulty Dark Bondings
Teeth Not Proportional
Uneven Gums
Solutions
Laser Gum Reshaping
Porcelain Veneers
Smile Makeover