Theresa had enamel defects, chippings, and multiple gaps between her teeth. The size of the teeth were small and not proportional to her face. The patient even had orthodontic treatment but the spaces could not be close completely. Because of all these issues, she was unhappy with her smile. I was able to correct all these problems with 8 porcelain veneers.
Problems
Discolored Teeth
Short Small Teeth
Spaces Between Teeth
Teeth Not Proportional
Uneven Gums
Uneven Smile
Solutions
Laser Gum Reshaping
Porcelain Veneers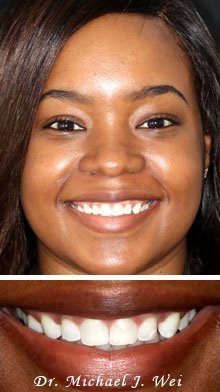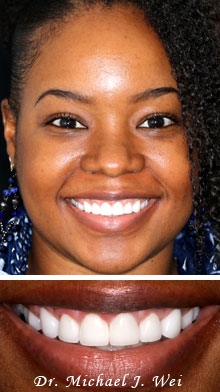 Slide the blue tab to the left or right to view the before and after images.