Vanessa was dissatisfied with her smile. She had white spots (fluorosis), enamel defects (enamel hypoplasia) and multiple gaps between her teeth. Also, the size of the teeth were not proportional to her face. Because of all these issues, she was unhappy with her smile.
I was able to correct all these problems with only 8 super minimum prep porcelain veneers (0.3 mm reduction) to fix decay, discoloration, white spots (fluorosis) and enamel defects (enamel hypoplasia). I did this in 2 simple painless visits.
The patient was very happy with the final results. She was extremely satisfied with how I was able to fix her issues efficiently and painlessly. She loves her new dazzling smile. This beautiful new smile complements her face and she loves the final results.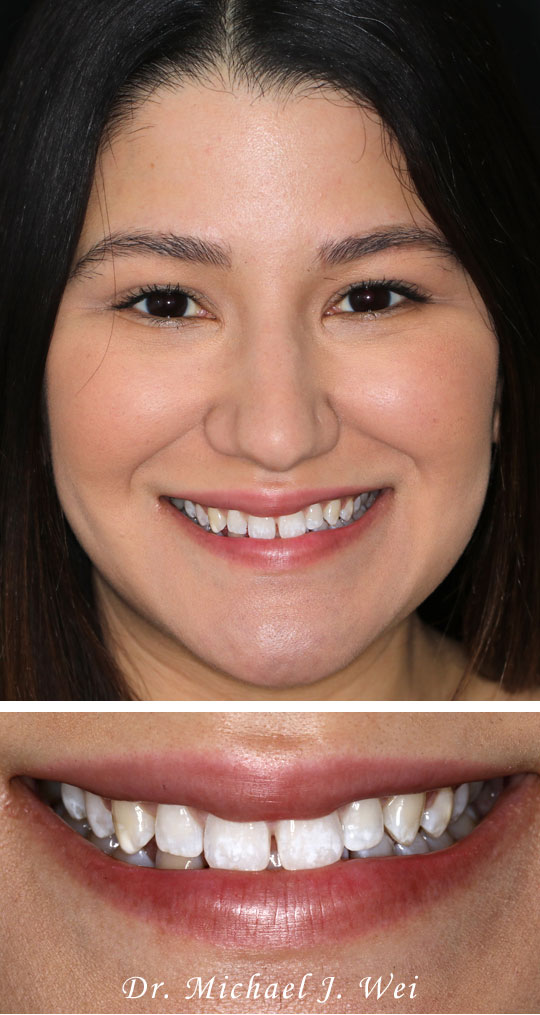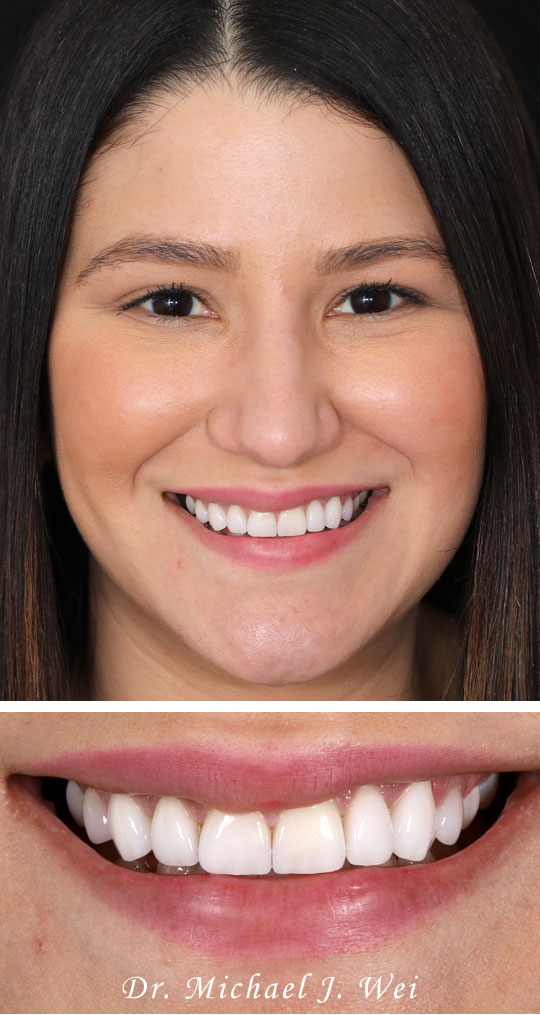 Slide the blue tab to the left or right to view the before and after images.
Problems
Enamel Defects
Enamel Erosion
Midline Off
Misaligned Teeth
Spaces Between Teeth
Teeth Not Proportional
Uneven Smile
Worn-Out Smile
Solutions
Porcelain Veneers
Smile Makeover