Helena came to see me because she was not happy with the aesthetics of her smile. She refused orthodontic treatment due to time constraint and the uncomfortable and painful process. Her teeth were crooked, discolored, misaligned, rotated, and uneven. She wanted a brighter, whiter, and straighter smile to boost her confidence. This was crucial due to her career in the fashion industry.
I gave her a dazzling new smile with 20 porcelain veneers, all completed in 3 visits. She was very happy with her new smile and this gave her the boost of confidence that she needed. She was extremely satisfied with her amazing smile transformation! She told me that she loves how natural and beautiful her smile looks. Even her friends and co-workers could not believe that these were veneers because they look so natural and real.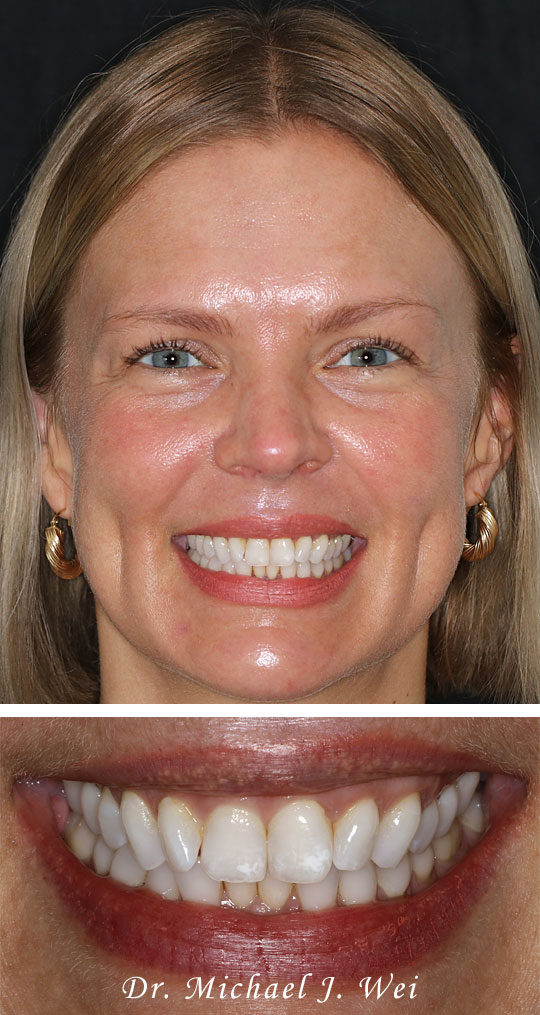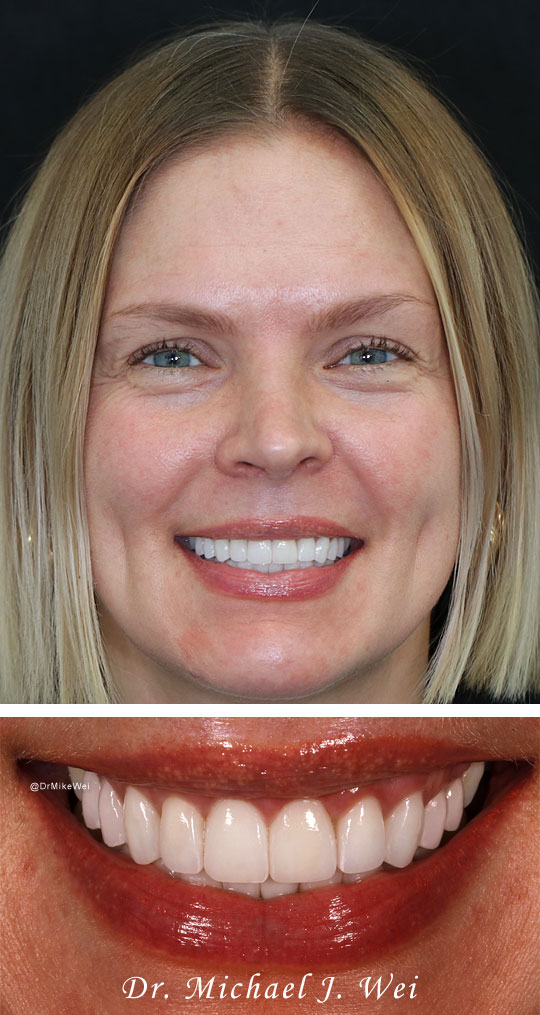 Slide the blue tab to the left or right to view the before and after images.
Problems
Bad Bite
Cavities
Crooked Teeth
Crowded Teeth
Discolored Teeth
Flared Out Teeth
Misaligned Teeth
Narrow Upper Arch
Old Faulty Fillings
Rotated Tooth
Teeth Not Proportional
Uneven Smile
Solutions
Laser Gum Reshaping
Porcelain Veneers
Smile Makeover
Tooth-Colored Fillings