Jessica always wanted a brighter, whiter, beautiful smile. She used to walk around embarrassed of her smile because of the old dark discoloration of her teeth and all the gaps between her teeth. Her new smile improved her overall self-confidence. Now she has more confidence and can smile easily. Her husband is thrilled with her new dazzling, brighter, and whiter smile.
Problems
Dark Tooth
Discolored Teeth
Spaces Between Teeth
Teeth Not Proportional
Worn-Out Smile
Solutions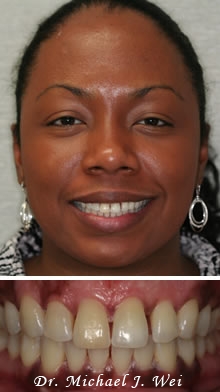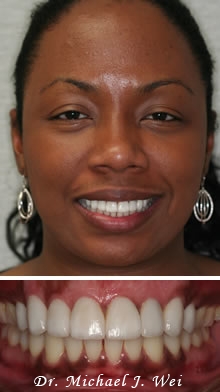 Slide the blue tab to the left or right to view the before and after images.