Tod is a singer who was very embarrassed about his smile. He disliked his short and small teeth. This affected his confidence and made him insecure.  He complained that when he smiles you can't see his teeth since they are very short. Therefore, he wanted longer and fuller teeth. We were able to give him a gorgeous smile by doing 8 porcelain veneers. These veneers  made his teeth longer and more proportional.  Now he has an enhanced smile and is more confident when he performs on stage.
Problems
Cavities
Crossbite
Crowded Teeth
Discolored Teeth
Misaligned Teeth
Short Small Teeth
Teeth Not Proportional
Solutions
Laser Gum Reshaping
Porcelain Veneers
Tooth-Colored Fillings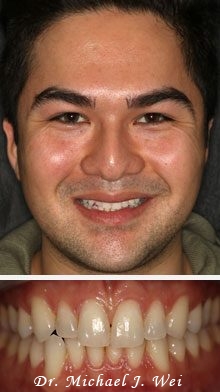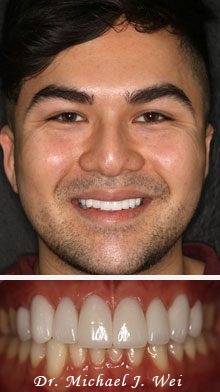 Slide the blue tab to the left or right to view the before and after images.