Judy was dissatisfied with her smile. She was concerned about how her smile looked and felt self-conscious. Her old smile did not fit her beautiful and wonderful personality. She didn't like her discolored, misaligned and uneven smile. Her teeth were crooked, stained, and decayed. She was also dissatisfied with her smile because her teeth were not proportional and the irregular size of her teeth did not fit her face.
She wanted a beautiful, healthy new smile so that she can regain her confidence. I was able to give her a fuller, whiter, straighter, and gorgeous smile with 20 minimum prep porcelain veneers and 4 porcelain crowns. At the same time, I was able to restore her function and health. Her new smile improved her overall self-confidence. She loves her new dazzling smile and she gets compliments all the time! She is now very happy with her results and says her smile makeover was definitely worth the investment.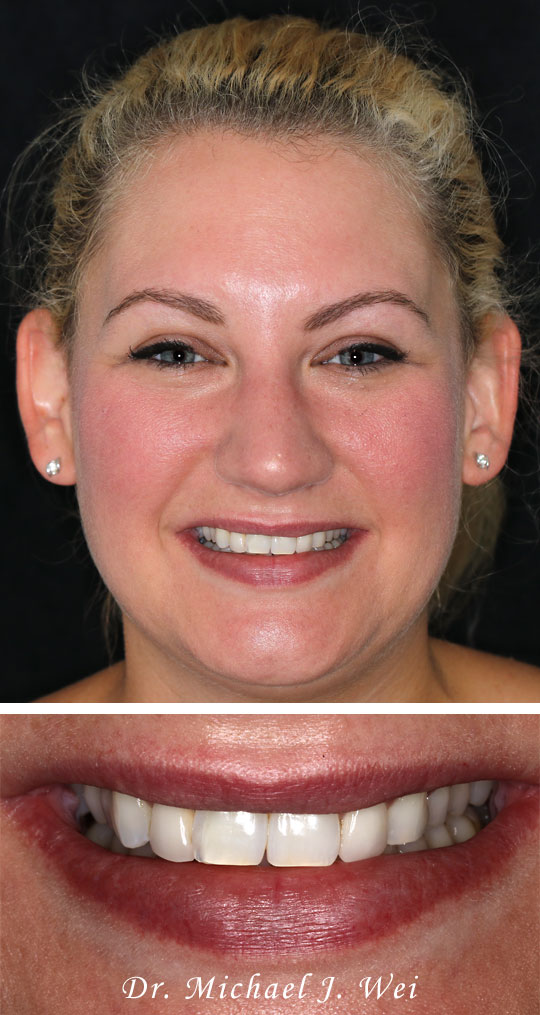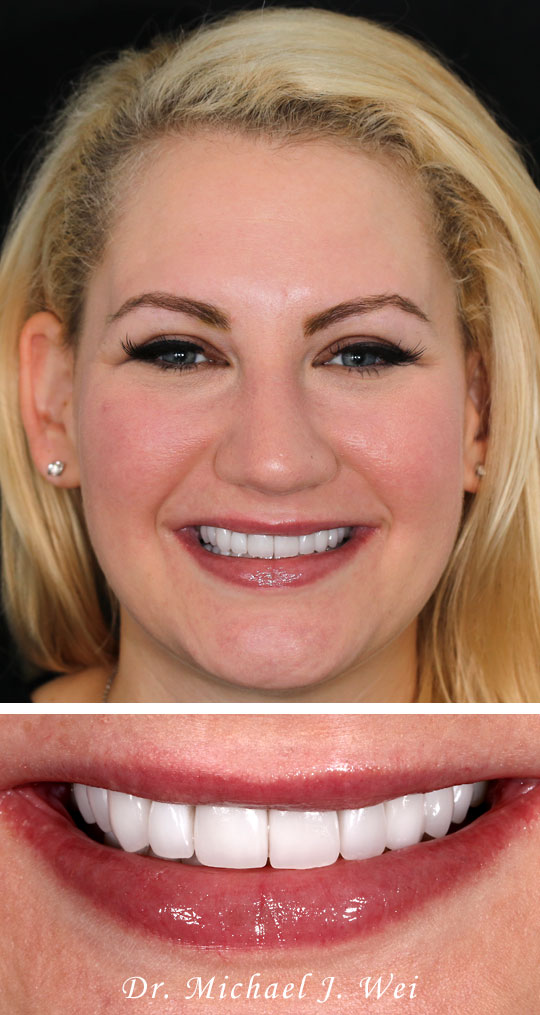 Slide the blue tab to the left or right to view the before and after images.
Problems
Bad Bite
Cavities
Discolored Teeth
Midline Off
Misaligned Teeth
Narrow Upper Arch
Teeth Not Proportional
Uneven Smile
Solutions
Porcelain Crowns
Porcelain Veneers
Smile Makeover
Tooth-Colored Fillings