Marisol never liked her smile. Her old smile did not fit her vibrant personality. Her midline is off and her teeth were crooked, discolored, misaligned and not porportional. She had old faulty porcelain crowns and decay. She felt that her smile was worn out and uneven. She wanted a smile makeover to fix all of these problems. She wanted a beautiful and super white, bright smile. She requested the whitest color for her smile so she can stand out and be noticed because she loves white teeth.
We were able to achieve a full mouth reconstruction by replacing her old porcelain crowns, adding porcelain veneers and a porcelain bridge. We rejuvenated her smile and now her beautiful smile complements her face. She is very happy with her final results and says her smile makeover was definitely worth the investment. She tells me that she gets lots of compliments from family, friends and co-workers.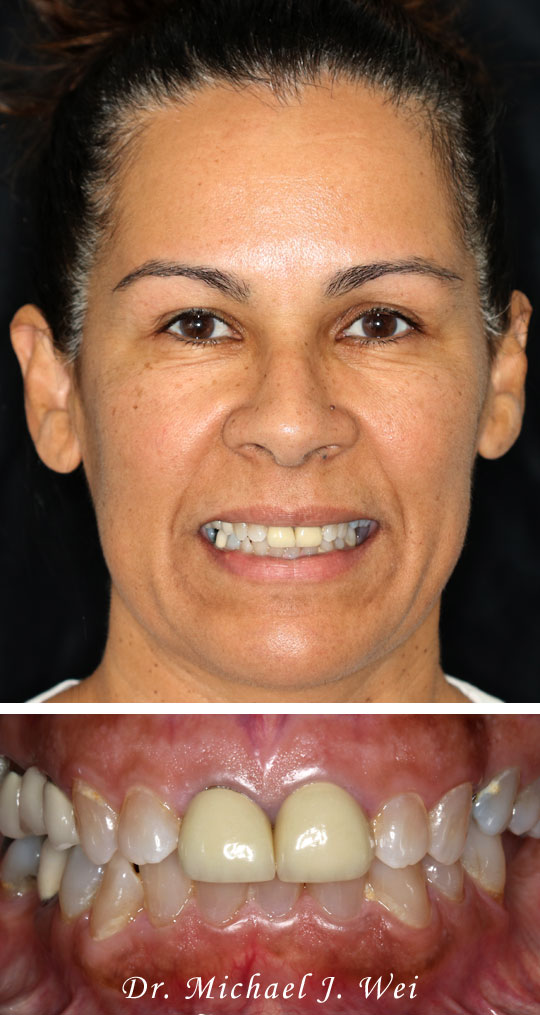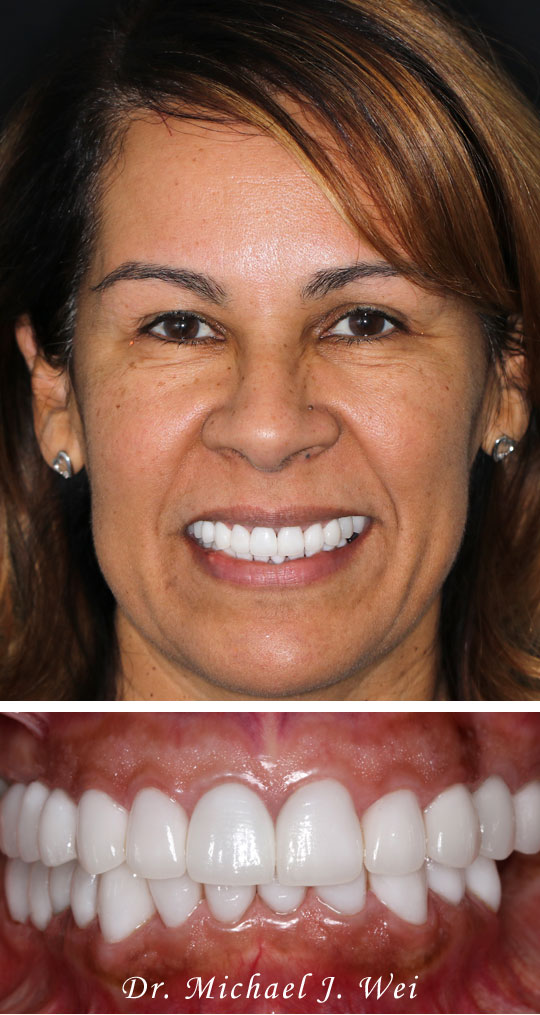 Slide the blue tab to the left or right to view the before and after images.
Problems
Bad Bite
Cavities
Dark Line Around Tooth
Discolored Teeth
Midline Off
Misaligned Teeth
Narrow Upper Arch
Old Faulty Fillings
Old Faulty Porcelain Bridges
Old Faulty Porcelain Crowns
Teeth Not Proportional
Uneven Smile
Worn-Out Smile
Solutions
Porcelain Bridges
Porcelain Crowns
Porcelain Veneers
Smile Makeover
Tooth-Colored Fillings