Thea came to see me because she was unhappy with her smile and concerned about the health of her teeth. Her old crowns and porcelain veneers had open contacts so she would often get food caught in her teeth which lead to tooth decay. She also complained of the dark discoloration of her porcelain restorations and wanted a beautiful and brighter smile to match her vibrant personality. She wanted a more lively and healthy smile to regain her confidence.
She had full-mouth reconstructions done by previous dentists but none could give her the results she wanted. I listened to her complaints and devised a treatment plan which addressed her particular needs. I was able to ultimately give her the aesthetics she was looking for and at the same time, I restored her function and health. She looks amazing and is extremely happy with her full mouth reconstruction. Her new smile improved her overall self-confidence and now she gets compliments all the time.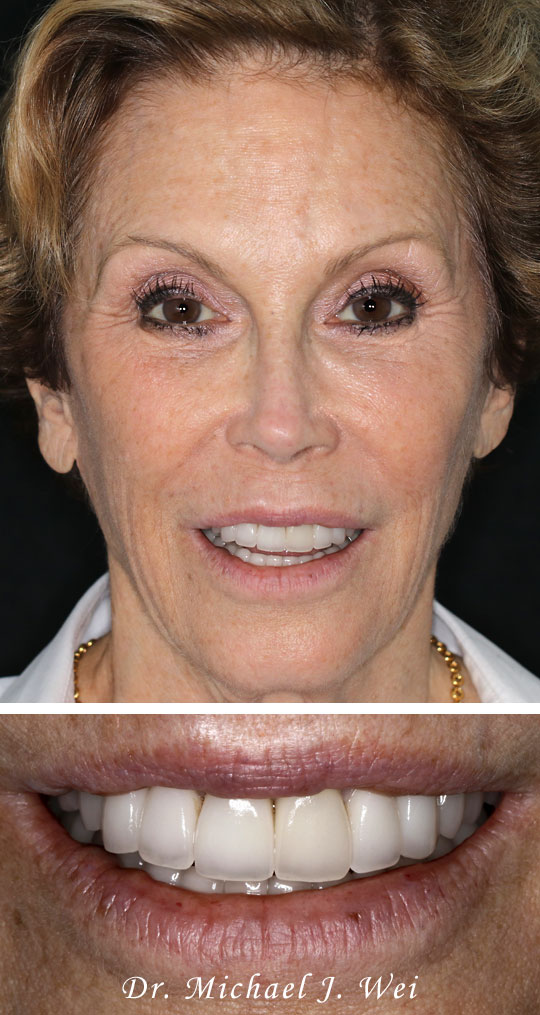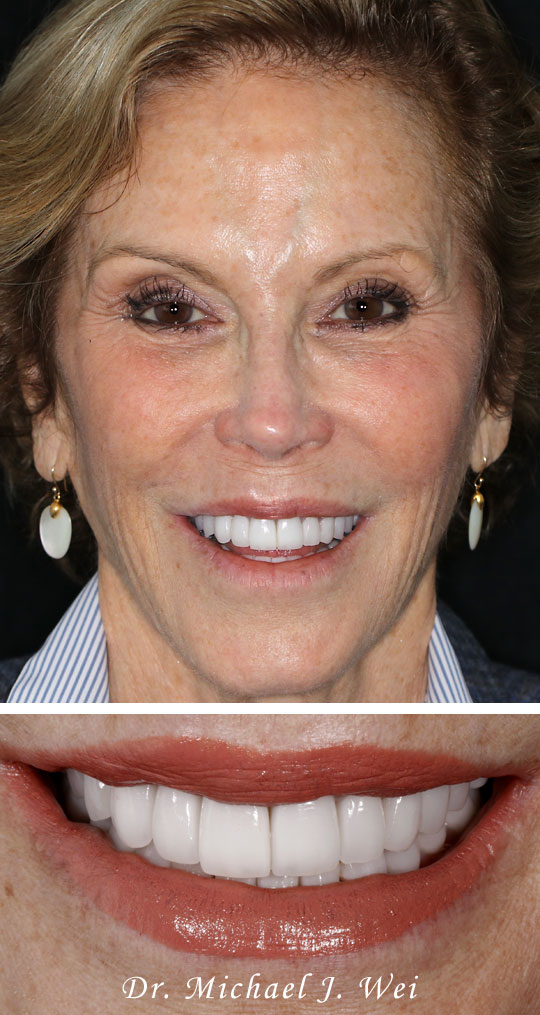 Slide the blue tab to the left or right to view the before and after images.
Problems
Cavities
Dark Tooth
Discolored Teeth
Fractured Restorations
Narrow Upper Arch
Old Faulty Porcelain Crowns
Old Faulty Porcelain Veneers
Teeth Not Proportional
Solutions
Porcelain Crowns
Porcelain Veneers
Smile Makeover