Miriam was not happy with how her smile looked and felt self-conscious. She was also concerned about the health of her teeth and old faulty, bulky, and misaligned porcelain crowns. Her teeth were crooked, stained, decayed and uneven. She always disliked the dark black lines around the edge of her existing damaged porcelain crowns by the gums. She wanted the black lines removed and she complained that the old porcelain crowns didn't look natural and vibrant. She wanted a more lively, brighter, and whiter smile.
We were able to give her the smile of her dreams. Then we used minimum prep porcelain veneers and porcelain crowns to give her a brighter and whiter smile to boost her confidence. At the same time, I was able to restore her function and health. Her new smile improved her overall self-confidence. Now she gets compliments on her beautiful smile all the time! She looks amazing and is very happy with her new smile makeover.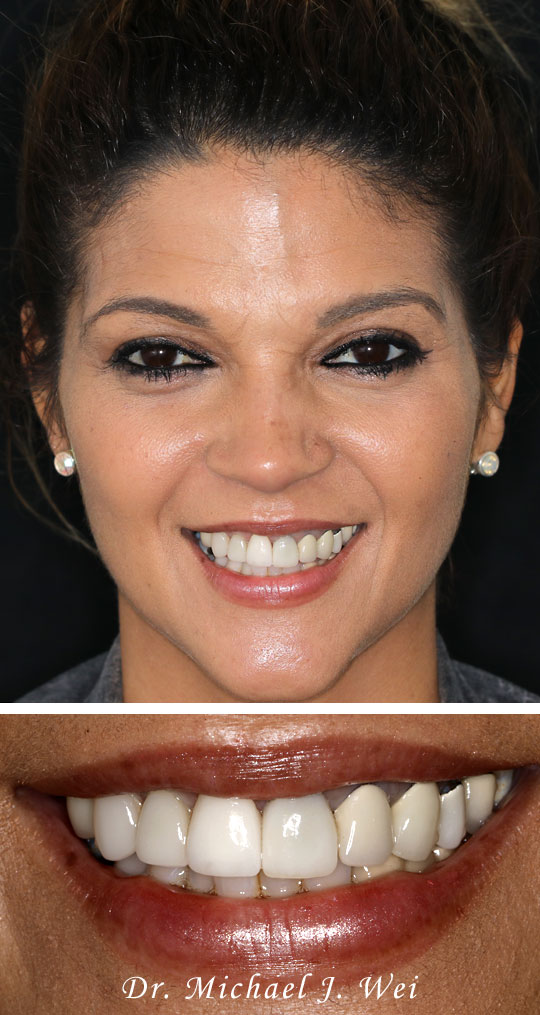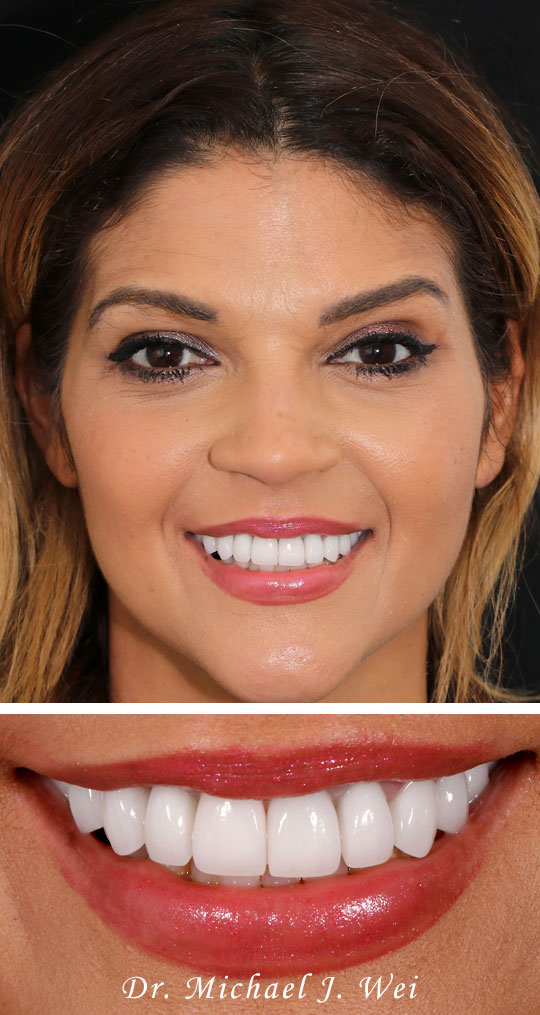 Slide the blue tab to the left or right to view the before and after images.
Problems
Cavities
Dark Line Around Tooth
Dark Tooth
Discolored Teeth
Fractured Restorations
Midline Off
Misaligned Teeth
Old Faulty Fillings
Old Faulty Porcelain Crowns
Teeth Not Proportional
Uneven Smile
Solutions
Porcelain Crowns
Porcelain Veneers
Smile Makeover
Tooth-Colored Fillings