Jenny came to see me because she was unhappy with her smile. Jenny's old smile did not fit her beautiful and wonderful personality. She didn't like her discolored, crooked, misaligned and uneven smile. She had enamel defects, decay, old faulty dark bondings, and a faulty crown. She also had a bad bite. She requested the whitest bleach shade and she loves her gorgeous white teeth.
She wanted my help and I was able to give her a fuller, whiter, straighter, and gorgeous smile with 22 minimum prep porcelain veneers and a porcelain crown. At the same time, I was able to restore her function and health. Her new smile improved her overall self-confidence. She loves her new dazzling smile. Now she gets compliments on her beautiful smile all the time! This beautiful new smile complements her face and she loves the final results.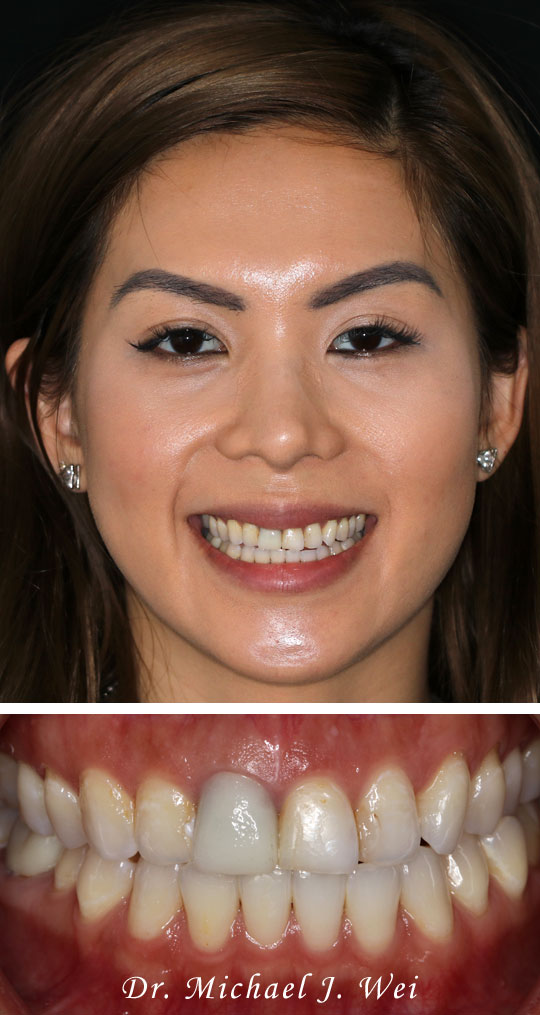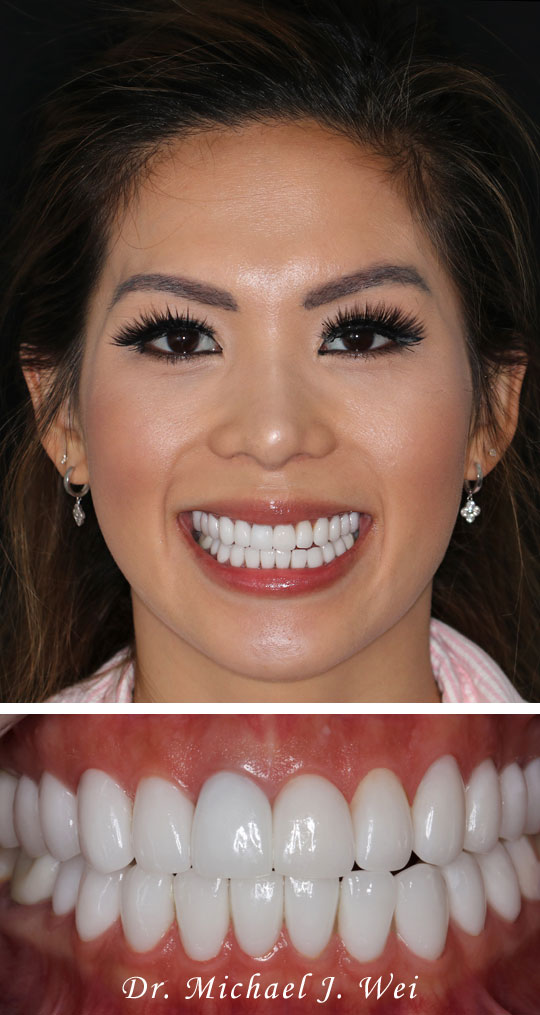 Slide the blue tab to the left or right to view the before and after images.
Problems
Bad Bite
Cavities
Dark Line Around Tooth
Dark Tooth
Discolored Teeth
Midline Off
Misaligned Teeth
Old Faulty Dark Bondings
Old Faulty Fillings
Old Faulty Porcelain Crowns
Teeth Not Proportional
Solutions
Porcelain Crowns
Porcelain Veneers
Smile Makeover
Tooth-Colored Fillings